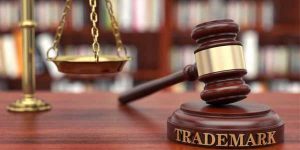 Whether it is the intention of our client to obtain federal or state registration of a trademark, or merely to begin use of the trademark in commerce, our firm can provide valuable assistance in the selection of a trademark of service mark.
With access to a variety of the most up-to-date computerized data bases, our firm is able to promptly and efficiently offer an opinion on the availability of a proposed mark, before a substantial investment of time and money is made in the promotion of the mark.
Filing for a Legal Chicago Trademark
The United States trademark laws were revised a few years ago to provide for the filing of Intent-to-Use Applications, which enable a client to obtain priority with respect to a trademark before actual use. We are experienced in this phase of the trademark law and have filed and successfully prosecuted numerous Intent-to-Use Applications.
Our firm provides expert legal assistance in the area of trademark licensing. Once a mark has been licensed, we work closely with our clients to enforce the terms of the licensing agreement so that the license serves its purpose of strengthening the brand trademark or service mark.
Our firm is also experienced in providing services associated with the establishment of franchising systems, whereby the owner of the mark licenses others to operate business outlets using his or her trademark or service mark. Such a system affords many benefits to both the franchisor and the franchisee.
Trademark Infringement Protection
In addition to procuring registration of trademarks and service marks, our firm can assist in enforcing a client's trademark rights. Our firm's attorneys have extensive experience in litigating trademark matters in federal courts, before the Trademark Trial and Appeal Board of the U.S. Patent and Trademark Office, and before the International Trade Commission.
Always with an eye to protecting our client's interests, our firm will, upon the client's request, carefully monitor applications for registration of marks which are published for opposition by the United States Patent and Trademark Office to identify possibly conflicting marks.
As with patent matters, our firm works closely with our worldwide network of foreign associates in obtaining and maintaining foreign registrations of our client's trademark. This relationship ensures that our clients realize the full benefit of their rights in both domestic and foreign markets.