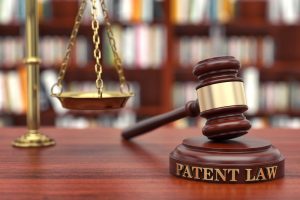 A United States Patent is granted to an inventor by the federal government. Three distinct types of patents are granted in the United States:
Utility patents, the most common type of patent, which protect products, processes, and chemical compositions;
Design patents, which protect the aesthetic or ornamental features of articles of manufacture; and
Plant patents, which provide protection for a variety of living plants.
Obtaining USA Patent Protection
Our firm is prepared to conduct a thorough, computer-aided product or idea search and provide an opinion on the patentability of an invention. Once the decision to pursue a patent has been made, our attorneys will work closely with the inventor and use our best efforts to obtain patent protection for the invention.
In the event that an unauthorized third party infringes a client's patent, the client can rely on our firm's litigation experience gained over the past century to enforce the client's rights under the patent. Such enforcement typically leads to obtaining damages for past infringement, a royalty for future use of the invention, or even an agreement/injunction to stop further such use.
Conversely, if a competitor alleges that a client's activities infringe a patent, our attorneys will defend, counsel and negotiate to achieve the best possible resolution of the dispute for our client. Our firm handles matters before the United States Patent and Trademark Office, Federal District Courts, Appeals in the Court of Appeals for the Federal Circuit, as well as other appellate courts, and the International Trade Commission ("ITC").
Our firm also offers counseling in order to enable our clients to avoid costly patent litigation, design around existing patents, as well as to discuss alternative means for settling any disputes which may arise. Our firm provides expert legal assistance in licensing the client's patented invention to interested companies and firms and enforcing the licenses.
In addition to the prosecution of patents, our firm handles Reexaminations, Reissues and all phases of Interference proceedings in the United States Patent Office.
To see patents obtained by our firm from the United States Patent and Trademark Office, click here.
Legal International Patent Protection Services
Over the years, our firm has established a close working relationship with a large network of experienced patent agents and attorneys worldwide. Our firm's clients enjoy the benefit of this network throughout the process of obtaining, maintaining, enforcing and licensing foreign patents.
While representing not only the interests of our clients in foreign markets, but also representing foreign interests within the United States, our firm is dedicated to ensuring that our clients enjoy the full value of the rights associated with a patent grant.